New York, New York! It's a dog's city!
July 14th, 2012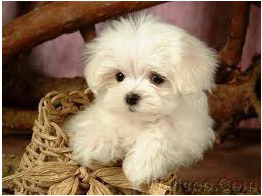 Manhattan has always been a place where dogs were abundant. Some co-op buildings have banned dogs. Some new buyers have actually had to have their lovable dogs interviewed by the co-op board.
But things seem to be changing for these adorable Manhattan pooches. Luxury buildings in Manhattan have created the ultimate service to take care of people's four-legged family members.
Luxury buildings in New York City have been adding amenities such as fitness centers, roof decks and children's playrooms, but a growing number of Manhattan real estate developers are adding a new must-have service—and it caters to dogs.
Developers are courting dog owners with everything from on-site dog runs, spas and day cares to pet concierges available to arrange for a pooch's every need and desire.
As told to news sources by Jamie Kaufman, the manager of the concierge and amenity program at Rose Associates "More and more of our residents have dogs and treat them as their own kids."
Later this summer, Rose Associates will unveil a concierge program in an initial 20 properties across the city that includes a partnership with the Spot Experience, a growing dog services provider with four locations in the city.
Residents will be able to arrange for drop-off and pick-up service at their apartments, home training sessions and priority access to Spot's other services, including anesthesia-free dental work.
Membership fees, normally $200, will be waived for residents, who will also receive a 20% discount on services.
Although there is no official count for the number of dogs in New York City, 97,568 dogs were licensed with the Health Department in 2011. Dog groups put the number closer to 1.4 million.
In 2005, Manhattan Skyline dedicated an outdoor terrace to a "puppy playground" at its building at 205 E. 59th St.
Other developers noted that their policies toward dogs had loosened over the years. During the 1980s, buildings owned by Related Cos. limited residents to a single dog weighing about 50 pounds.
In 2005, the company built an unstaffed grooming and washing station for dogs into One Carnegie Hill. When developing the Caledonia three years later, developers incorporated a separate building entrance for dogs that opened into a grooming facility, so pets could dry or wash off after snowstorms or muddy days.
Last year, the company created "Dog City" at MiMA, which carved out indoor and outdoor place space on the third floor, including access to training, spa services, dog walkers and puppy play dates.
A $500 annual membership fee covers 24-hour access to the facilities and 10 emergency walks, along with other services. Owners are encouraged—and many have complied—to join a Facebook service for their dogs, called Dogbook.
Other service being offered to these precious four-legged darlings include:
Concierge Service
Property manager Rose Associates will soon begin rolling out a canine concierge program at 20 of its properties in partnership with the company Spot Experience. Services will include drop off and pick up at residents' apartments, home training sessions for pets, and priority access to Spot Experience's other services like dental care for dogs.
Puppy Playgrounds
One of the white glove building amenities at 205 East 59th Street is a puppy playground for tenants with dogs. One Brooklyn Bridge Park features Wag Club, a daycare center and spa for dogs on the buildings ground floor.
Doggy Doors
The Caledonia on West 17th Street caters to four-legged tenants who might get a little mussed on their walks around The High Line. The building has a separate dog door entrance that opens into a groom facility, so dogs can wash or dry off after getting caught in bad weather or particularly dirty rolling-around sessions. 220 Water Street in Dumbo also features a dog-washing room, where pooches can clean up before heading into their lofts upstairs.
Total Immersion Care
Dog City at MiMA in Hell's Kitchen just pulls out all the stops and gives your dog everything. Dogs get walked, washed, groomed, fed, exercised, massaged, examined, pampered and hooked up with play dates. Will Dog City sniff your dog's butt? Probably.
And when traveling, Manhattan dog owners should consider the new D Pet Hotels Chelsea. †Dog owners will soon be able to attend a trunk show at D Pet Hotels featuring
Nut Butt Bakery's clothing line for dogs.
Let's hear it for Manhattan's dogs!