PRESS

Hamilton Star Javier Munoz and Hoda Kotb Want to 'Stomp Out Bullying'

Thanks to Ross Ellis' tireless efforts to build awareness about bullying (all while selling swanky million dollar properties for Halstead Property here in Manhattan), Stomp Out Bullying has helped over 5 million kids and teens resolve bullying situations.  
Fishbowl Lunch, Wednesday September 14, 2016
 


Easy Home-Staging Tips to Sell Your Place Faster and for More

Ross Ellis, a real estate agent for Halstead Property in Manhattan, suggests removing all "telltale signs of pets in your home" by vacuuming away all pet hair and dander and removing kitty litter boxes and bowls of food and water.                                  

TheStreet.com Monday, February 22, 2016



Judy Blume Shirley Maclaine And A Chat With The City's Hardest Working Real Estate Broker
Diane Clehane interviewed multitasking philanthropist and real estate broker extraordinaire Ross Ellis. "She's one of those women who accomplishes more before lunch than mere mortals do in a week."
Fishbowl Lunch, Wednesday, September 30, 2015 

NY Real Estate Purchasing An Apartment In Manhattan

There are various types of residential ownership in New York City. When contemplating purchasing an apartment in Manhattan, it's important to define what type of property you want to buy. 
Examiner.com  Sunday, November 2, 2014
 

Empty Nesters Are Making The Move To Manhattan
The kids are grown and living on their own. Empty nester parents are rambling around their large homes or apartments with space they no longer need and starting to think about their next phase in life. More and more are...

Examiner.com - Sunday, June 15, 2014


Younger Renters Still Want To Own A Home
Despite some assertions that younger consumers are more interested in rental properties rather than a new home purchase, recent data from Fannie Mae showed a different trend. According to the National Housing Survey Topic Analysis regarding young renters, in...

Examiner.com - Tuesday, May 27, 2014


Ross Ellis Halstead Agent And Founder And Chief Executive Officer Of Stomp Out Bullying
Stompoutbullying.org  - Ross Ellis is an expert on bullying prevention and violence against children. In 2005, she created STOMP Out Bullying, the leading national anti-bullying organization for youths in the U.S. Under Ross' leadership, it focuses on reducing...

Town & Country Magazine - Saturday, February 01, 2014



Only In New York Brokers Describe The Oddest Apartments They've Seen
Searching in New York City for a place to call your own is no small feat, and the process of looking for your perfect pad can produce many a war story. That said, we wager that no one...

Brick Underground - Monday, November 04, 2013



John Catsimatidis And The Next Stop On Dave Zinczenko S World-Domination Tour
We've met plenty of driven, multitasking folks in Michael's dining room over the years — like this week's man of the hour David Zinczenko, who continues his quest for (media) world domination with his new book (read on). He...

FishbowlNY - Thursday, October 10, 2013



6 Hurdles That Can Stand Between You And Your Mortgage--And What To Do About Them
If you're looking to buy a NYC apartment (where the average price of a NYC apartment was $1.425 million the last time we checked), there's a decent chance you are also in the market for a mortgage. You may already know that in order to be taken...

Brick Underground - Tuesday, July 09, 2013


The Closer Flips And Splits Of New Yorks Real Estate Community
In the holiday card department, Halstead Property sent out a pretty watercolor of what looks like a prewar living room with a cat in front of a fireplace with two flutes of bubbly and unwrapped presents. Designed by Halstead marketing designer Tatiana Kilibarda , it gets...

The New York Daily News - Thursday, January 05, 2012

Networking Without Looking Desperate 5 Rules
Trying to squeeze business opportunity out of this economy is an arduous task at best. And as job numbers remain shakier than the Pacific Rim, the term "it's who you know" is more relevant than ever for career development. "Networking is something you should continually be doing,"...

CBS Money Watch - Monday, April 26, 2010
Author: Jason Turcotte Even in the toughest of markets, real estate brokers are still seeking out ways to give back to the community, and now a new program is encouraging them to donate portions of their commissions to benefit thousands of at-risk youth in New York. ...

Brokers Weekly - Wednesday, June 17, 2009


Favorite Things- The Greatest Gift Of All
By Alicia Hartgrove Tis' the season for gift giving! While the true meaning of the holidays is not about presents, let's face it - we love them! Hello! Santa Clause exists for a reason, so Brokers Weekly asked the New York City brokerage community what their favorite gift was. ...

Brokers Weekly - Wednesday, December 24, 2008
Make it on the property ladder of America's largest city, and you'll quickly realise that its rungs are made of solid gold Renowned as a world-leading centre for commerce, culture and exclusive property, New York City, or 'the city that never sleeps', as it is often described, more...

International Homes Magazine - Wednesday, October 01, 2008
Guy King In the first of a two-part focus, Guy King asks how the industry professional lets off steam I met a woman the other day whose little girl didn't recognize her when she went to pick her up from school, while another friend told me she sees...

Overseas Property Professional - Wednesday, October 01, 2008
"If you can make in New York, you can make it anywhere!" as Frank Sinatra sang, and doubtless The Big Apple does offer plenty for aspiring investors to sink their teeth into – although you will need a fairly substantial kitty to even establish a foothold here, let alone 'make...

International Homes Magazine - Monday, September 01, 2008


Big Hearted Brokers Bring Home Bacon
By Maggie Hawryluk The thoughts that come to mind when you consider Manhattan residential real estate- don't exactly connote charity and giving, but a group of professionals are throwing those stereotypes to the curb. Rather than enjoying the spoils of the residential industry all for...

Real Estate Weekly - Wednesday, November 28, 2007
HALSTEAD PROPERTY BLOG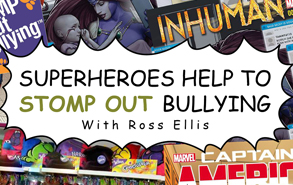 Ross Ellis Finds Help In Stomping Out Bullying
As of 2014, 1 out of 4 teens are victims of bullying and for every 7 minutes that goes by, a child is bullied on the playground. It is a cause that is near and dear to everyone's hearts, even Hulk Hogan and Legendary Star-Lord were once afflicted by menacing...

Saturday, September 20, 2014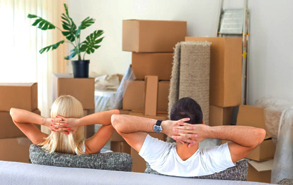 Stress Free Moving Tips For The New Yorker
According to the U. S. Census Bureau, out of a population of 282,556,000 people, 40,093,000 moved. That's an overall percentage of 14.19 percent annually. Congratulations, you've finally closed on your new home! You're excited but now it's time to call the movers, pack and get rid of clutter that you...

Tuesday, August 26, 2014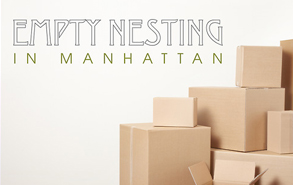 The Rise Of NYC Empty Nester- By Ross Ellis
The kids are grown and living on their own. Empty nester parents are rambling around their large homes or apartments with space they no longer need and starting to think about their next phase in life. More and more are thinking of spending that next phase by unloading their large...

Wednesday, June 25, 2014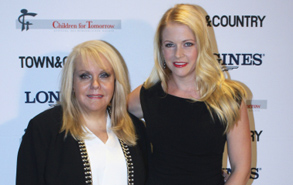 Halstead Salutes Work Of Agent Ross Ellis
Women Who Make a Difference Halstead Property is proud to share another great achievement for our award-winning agent, Ross Ellis ! Ross is the founder and Chief Executive Officer of the amazing, multiple award winning non-profit organization STOMP Out Bullying ...
Thursday, January 23, 2014